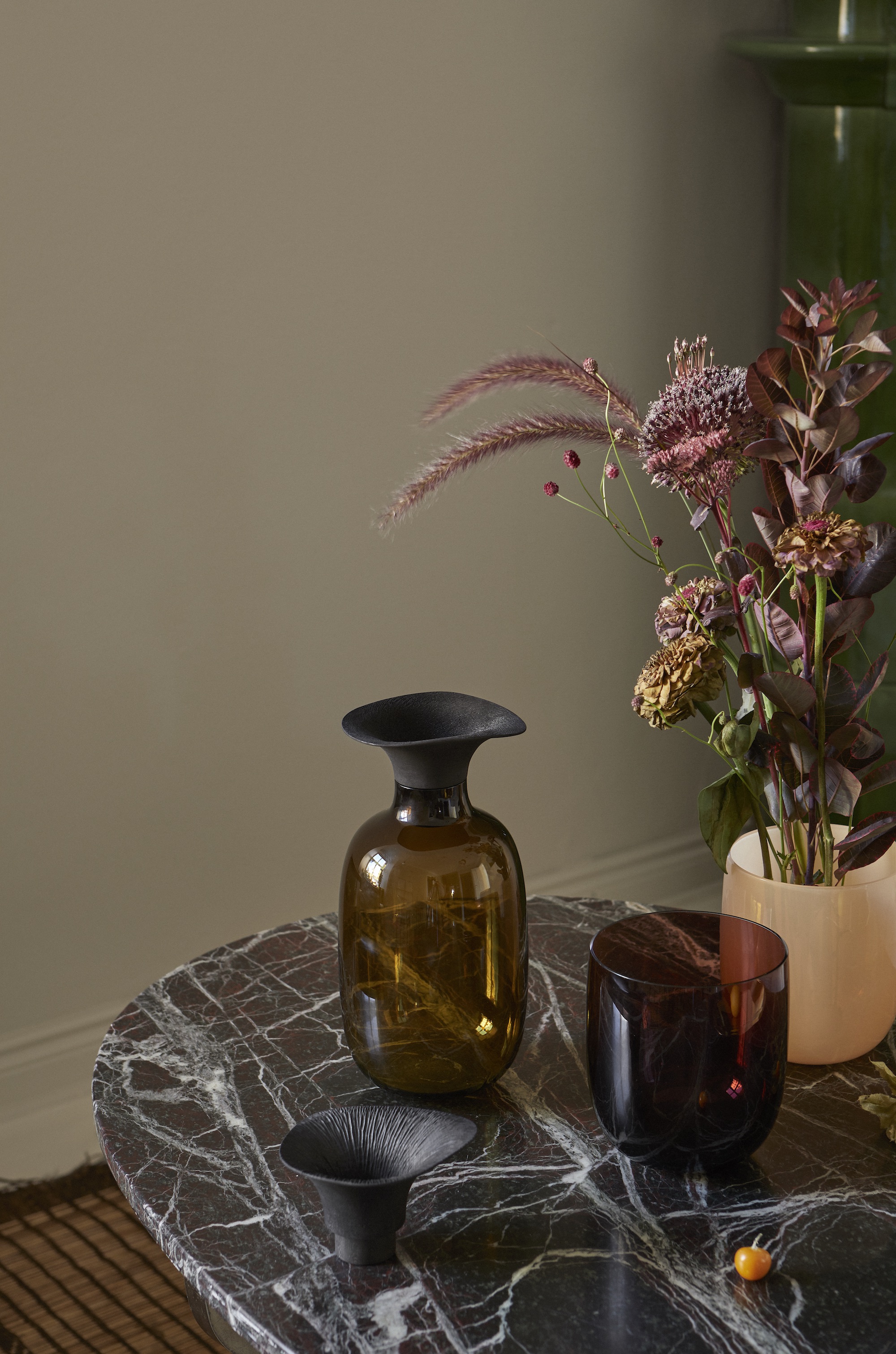 VIENO
VIENO COMBINE DELICATE AND SHINY GLASS AS WELL AS MATTE WOODEN MATERIALS. THE DIFFERENT MATERIALS ACCENTUATE EACH OTHER. THE COLLABORATION WITH DESIGNER KATRIINA NUUTINEN IN PRODUCING THE VIENO BOTTLE BRINGS FORWARD THE ESSENCE OF TWO SOULFUL NATURAL MATERIALS. THE COMBINATION IS STRONG, FRAGILE, DELICATE AND BEAUTIFUL ALL AT THE SAME TIME.
Design: Antrei Hartikainen and Katriina Nuutinen 2018
Material & technique: Mouth blown glass in various colors and hand carved lime wood with different surface finishes.
Note: Limited edition of three different models and every of them 12 pieces numbered serie.